Seattle Access Control System
Pro Data Key Certified Partner!
Simple, Effective, Secure
Hours of operation:
 7 Days a Week 9:00 am – 5:00 pm
What WE Do
We secure your commercial or residential property
Access Control is a system that is designed to limit and monitor the flow of people in and out of an office, school, warehouse, or any building..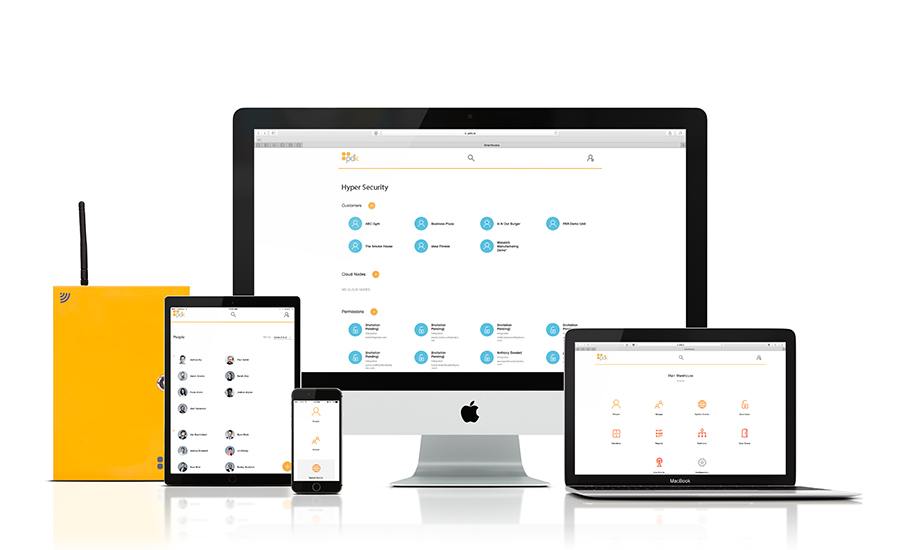 What is Access Control?
Access control is literally controlling the access to your property or information. Seattle Access Control System is one of the industry leaders in physical access control. We work with a variety of different access control systems for residential, commercial, and industrial configurations.
Physical security is the primary focus of our access control systems. By increasing the security for your property you can have the piece of mind that your property is protected in the best possible way. Access control is also, now, more cost effective than ever. With the growth of the internet cloud based systems have dropped significantly in price. Our suppliers stock the newest models of Cloud Nodes, Door Controllers, and Request to Exit Devices with same or next day installations available in a lot of cases.
How Do You Know If You Need Access Control?
You have unwanted visitors accessing your facility and aren't sure what to do
You have confidential documents or products that need to be secured
You are a law Office, pharmacy, office with confidential or personal documents, or a  research and development firm
You have a lot of employees accessing the property at different times
You have high employee turnover and do not want to have to rekey the locks every time someone leaves the company
You are requried by your insurance to restrict the flow of people in and out of your business
How much does Access Control cost?
Cloud Based Access Control
More Info
Interactive, mobile friendly, cloud based access control allows you to control, configure and monitor in real-time personnel flow throughout your business.
Stand Alone Access Control
More Info
Access control that is not connected to a modem for external access. This is extremely important for companies with sensitive material that they do not want leaked onto the internet.
Professional Installation
More Info
We have a team of experts that are experienced with installing a wide variety of access control configurations. We can meet all of your access control needs and will go through the entire process with you. From the consultation to the installation we will be there for you!
When it comes to access control every system is taylored to your individual needs which will affect the price. A stand alone access control lock (hardware and installation) typically starts at $650. A cloud based smart access control system(hardware, installation, and initial setup) starts at $1200 for the first door. The only way to get an accurate estimate is to have one of our security consultants visit your site to put together a quote for your access control solution.
Available 7 days a week
We know that not everyone keeps the same schedule so it is important to us to be available when you need us! We have the fastest turn around time in the industry!
Satisfaction Guaranteed
We stand behind our work! All of our workmanship is guaranteed and warrantied. All parts and materials carry a manufacturer warranty!
Free Consultations
Call us now for a free phone consultation! Speaking with one of our security consultants we will get you pointed in the right direction to get your access control needs met!
"These guys are great! I needed the security updated for my business and they walked me through several access control options that fit in my budget! Great Seattle business!"
"Great access control company!! They solved my problem quickly and boosted our security significantly!"
Commercial, Residential, and Industrial! You Name It, We'll Be there.
Serving Your Local Area
Enhanced Physical Security
By adding an access control system you have complete oversight in who enters, when they enter, and how often they are entering. Whether it is a research and development facility or a medical office with secure files, security is extremely important. Both stand alone and cloud based access control systems can give you the option for an audit trail. Having a cloud based access control system allows you to monitor your system from home. Stand alone access control does not give you that ability but still gives you access control at an affordable price.
When you add an access control system you can eliminate the risk of lost or stolen keys. With an access control system you can setup your employees with either a badge or a PIN to enter the building. If that employee loses the badge all you need to do is remove that badge number from the system and then it will no longer be able to access your system. This is totally different if you have a physical system that where the keys were stolen or lost. If the keys have gone missing you need to have the physical locks changed over for every lock that the missing key went to. This costs both time and money from having to pay a locksmith service to come out and change your locks. 
Cloud Based Access Control
Cloud based access control eliminates the need of calling out a company to change or remove a user. If an unhappy employee leaves the company you are able to instantly remove their credentials. You are also able to lock-down the building remotely in case of an emergency or if there is severe weather preventing your employees from getting to work. Having cloud based access control. allows you to monitor the physical security of your property remotely via the internet. You are able to setup your system to notify if someone is accessing your property after hours, or if someone without authorization is trying to enter your building.
Cloud based access control systems used to be cost prohibitive for smaller business. Now that WiFi has become a standard from of internet access cloud based access control has dropped significantly in pricing. There is a lot more competition with manufacturers now and it is driving the cost of equipment down as well. Having a cloud based access control system gives you complete control of your system without having to bring an outside contractor in every time you need to make a change saving you time and money.
Stand Alone Access Control
Stand alone access control is exactly that. It is an access control system that you can only operate from physically touching it. Unlike cloud based access control you are unable to use your phone to check the locks. This can actually be a good thing. A lot of government building have stand alone systems so that they can prevent someone hacking the system and accessing them from remote locations. Simply adding a keypad to your existing lock enhances your security exponentially. With increased security it gives you the piece of mind that your property is safe.
Stand alone access control can be as simple as hardware mounted on your door powered by an internal battery. It has almost all the benefits of cloud based access control except you don't have the ability to control the lock remotely. This means that you have to physically connect to the lock to be able to change the codes. So if you have an employee leave your company that had a pin you have to be physically connected to the lock to remove their pin from the system.
Request to Exit Devices (REX)
A Request to Exit Device or REX is what receives the request to open your door. There are many different types, from buttons that send a signal to an electric strike, to a motion sensor that releases a magnetic lock(maglock). REX devices are an important component to your access control system. If a sensor and maglock are not configured properly you can actually lock yourself in your own building. Having a REX device installed allows you to release or activate the lock as needed.
Using a REX device in tandem with your cloud based access control gives you more flexibility with how you manage your system. You can schedule different doors to be accessible at different times to different people. If you need to put your system into lockdown for an emergency you are able to lock out all of the REX devices or specific ones depending on the situation.
Magnet Locks (Maglock)
Maglocks make a great addition to access control systems. Some maglocks can withstand up to 1200lbs of pressure pulling on the magnet without releasing the door. Having a maglock installed on your door increases your security greatly and helps keep unwanted visitors out of your business. If your business isn't in the best of neighborhoods this can be very important.
When paired with a card or fob access control system maglocks can save you money from having to have all of the locks rekeyed or changed when there is an employee turnover. You simply delete the former employees credentials and then add the new employee in when needed. If it is a system where your employee enters a code to gain access you are able to quickly remove their access code and keep your property secure.
Door Positioning Sensor
A door positioning sensor can tell you if your door is opened or closed. This is a great addition to your access control system. Having the door positioning sensor as part of your configuration can let you know who is leaving the door open when they aren't supposed to. It can also alert your receptionist if someone opens the door when they don't happen to be at their desk. From a single garage doors to a double door of a store adding a simple door position sensor will help secure your property greatly.
Electric Strike
Most doors have a fixed strike plate for the latch but an electric strike can convert your lock into an access control device. By changing over to an electric strike a signal needs to be sent to release the lock and then once a delay occurs the strike locks the system again. Doing this changes your lock from a passive system that is open to an active system that is closed until you want it open.
Electrified Push Bar
Push bars are an access control system that we see everywhere but never really think about. They are generally installed on a door that is locked from the outside but needs to be opened quickly from the inside for exit especially in an emergency. Electrified push bars are important for schools and government buildings. If an electrified push bar is installed a signal can be sent to it to lock it down in the case of an active shooter, or it can also be set to release in case of a fire or other emergency.
Touch Bar
Touch bars are similar to electrified push bars and are used in tandem with a magnetic lock. When you use the touch bar to exit the building a signal is sent to the maglock releasing it and allowing your egress. Adding a touch bar to your access control system can give you the ability to allow your employees to leave quickly while maintaining the security of your property.
Motion Sensor
If you have ever wondered how the doors open automatically when you enter a grocery store it was because you activated a motion sensor. When you use a motion sensor with your access control system you can setup your door to automatically release the lock when someone walks close enough to it. Using the motion sensor allows someone to exit quickly and then when the system re-engages your door is back to being locked. This will keep unwanted visitors out maintaining security.