Proximity Cards and Fobs (RFID)
Proximity Cards and Fobs (RFID)
Did you ever stay in a hotel where you opened a room with a keycard? While a magnetic swipe is a safe method to open a door or pass an access point, it can be a hassle. You need to find the keycard and swipe it through the reader, which is time-consuming.
What if you could skip the swiping and open the door by using the proximity of your keycard and the reader? Numerous companies and property owners throughout the world installed RFID proximity card readers. These allow using keycards, fobs, and other devices to open doors and get authorized access. Here is what you should know about these systems!
.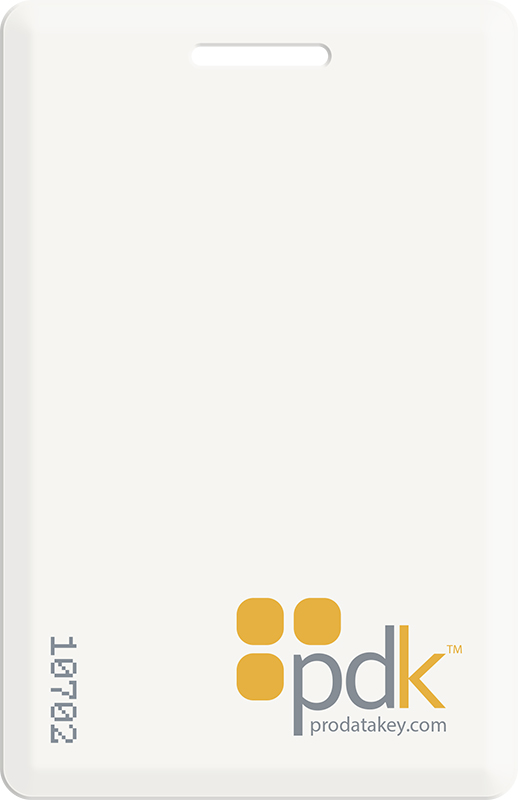 What Is a Proximity Card?
It is a pre-programmed card loaded with information allowing you to open a specific door. Proximity cards do not require any contact of the card with the reader. That is why they are often named contactless cards, and that is their main benefit.
By using the proximity of the reader, you can keep the card in your purse, wallet, or pocket, and still use it to open the door. The size and appearance of proximity cards are customizable. However, the materials used are similar to credit cards. The difference is that proximity devices have an antenna coil within the card. The coil contains the information required to access the door, and the antenna sends that data to the reader.

That means that you can use any devices equipped with this coil to open the door. It is why you often see fobs on key-rings, as well as smartwatches, smartphones, and other devices simulating the proximity card.
What Are the Benefits of Proximity Cards and Fobs?
If you are considering implementing an access control system that involves proximity cards and fobs,  Click on the tabs to the right for the benefits to expect in return!
More Info
An access control system can improve the security of commercial buildings, hotels, industrial sites, and any other property. It gives you complete control over physical access to particular rooms or areas, as long as used correctly.
More Info
The system logs whenever someone used a proximity card to enter the area. That allows you to keep track of your employees and their location. By accessing the system, you will know when a particular employee entered the area and how long they spent there. That can be particularly useful if an incident happens.
More Info
Fobs and cards should be very durable and last for a long time. That is especially true for cards that you keep in your wallet and don't move them from there.
Less hassle if a card is lost
More Info
If you lose a key, that requires changing the lock because it features a security risk. But if you lose a proximity card, it is simple to deactivate it and issue a new one. That optimizes your safety even when card and fob holders are careless.
How Do Proximity Cards Work?
These proximity cards utilize RFID technology, which is an abbreviation for radio frequency identification. The technology operates at a frequency of 125 kHz, which is utilized to establish communication between the card and the reader.
The card reader is integrated with your electronic door lock system to establish access control. The reader can communicate at the mentioned frequency with all devices within its range. The range can vary between several inches to much more, depending on the reader you installed.
The security professionals that install the card reader also provide you with proximity cards or fobs. These devices are loaded with data required to unlock that specific door. Once it is within the reader's range, the card uses RFID to send information that it contains. The reader scans data, and if it turns out to be valid, it opens the door.

What Is the Difference Between Cards and Fobs?
A fob is a small device that is programmable and contains an antenna coil to communicate with card readers. The most common form of fobs is a key-chain, which makes it suitable for attaching to your keys and carrying around wherever you go.

The compact size of fobs ensures they look subtle and don't take a lot of space. A keycard can attract attention, especially if it also serves as an ID card, and you have to wear it around the neck. Fobs are small, and you can carry them with your keys, which means the chances are you will take them wherever you go. That minimizes the risk of forgetting the fob and not being able to pass the access point.

Classic proximity cards can also be a fine choice, especially because they allow a high level of customization. You can enter basic information about the holder, and even design it to serve as an ID card. That means it could contain the photograph and other data about the person carrying it.
That can be convenient in companies where personnel needs to wear ID tags. It ensures that everyone present on the premises reauthorized to be there. It will be easy to notice anyone without an ID card, which improves your security.
Are You Ready to Install a Card Reader?
If you feel the time is right for setting up a card reader, it is important to let an experienced professional do it. We have vast experience and skills required to install an access control system. That includes installing a card reader, as well as programming proximity cards and fobs.
We guarantee the following:
Doing the job right the first time – we will ensure to install your system correctly so that access control works smoothly as soon as you start using it.

Efficient and friendly – our team will do the job in the shortest possible timeframe, without taking a single second more than necessary. Additionally, we will do everything with a smile on our face, and give our best to develop a friendly relationship with our clients.

Fair pricing – integrity is important to us, which is why we offer transparent pricing without any hidden charges.
If that sounds like a good deal, give us a call today to discuss your proximity card requirements!