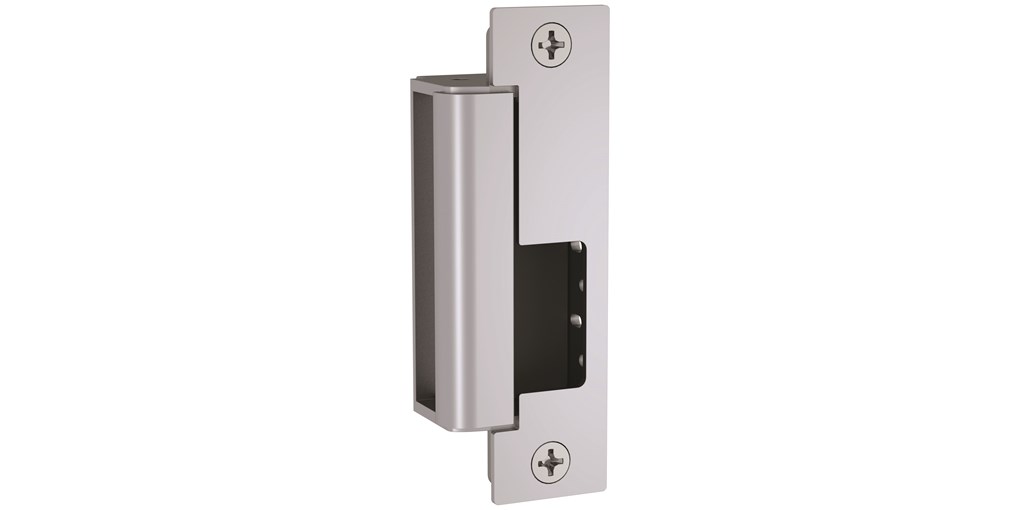 What is an Electric Strike?
Standard doors have a fixed strike plate where the latch goes in to secure the door. An Electric Strike is an electronic version that is used for access control. With an Electric Strike installed when you enter your combination into a keypad lock or swipe your fob the Electric Strike moves out of the way for a brief period of time to allow access .
We Provide, Service, and Install Electric Strikes!
In many cases different companies specialize in one specific facet of access control systems but we specialize in the entire process from start to finish. We have hardware specialists to find the right strike to fit your installation. We have experienced installers that can retrofit any current door frame to accommodate a new Electric Strike. Lastly we have an Access Control specialist that can wire, program, provide system build-up, and manage the scheduling for your system. We are fast, efficient, and offer superior customer service with the shortest estimate turn around and installation lead time. We are able to do same day installation in many cases.
More Info
Our experienced technicians can install an electric stike quickly to ehance the security of your property.
More Info
We use local Seattle area suppliers to get our hardware. We stand behind the products we install and all electric strikes come with a manufacturers warranty.
More Info
Give us a call today to have one of our experienced technicians come out to give you an estimate on installing electric strikes!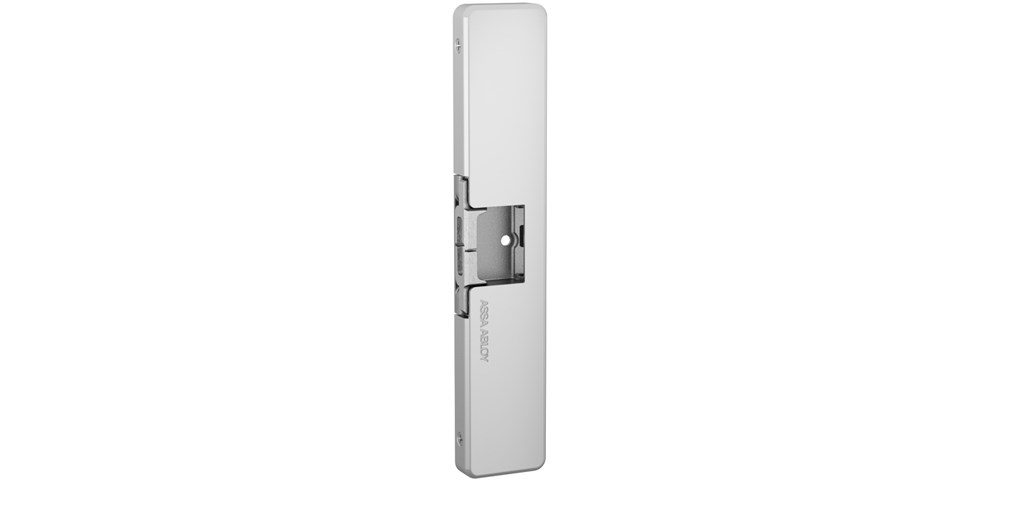 HES Electronic Strikes for an Access Control System
Access control has become a standard security measure in business properties, residential buildings, industrial locations, and any other property types where it is deemed necessary. The advantage of this security system method is obvious – only the authorized personnel can enter, and unwanted visitors are denied.
In the old days, you had to have a guard, gatekeeper, or a staff member that would stand by the door and ask for identification. Based on the identification, they would let the person pass or deny them access. However, the advancement of technology led us to use electronic access control security systems. These eliminate the need for a human to stand by the door as they automatically decide whether the person should be granted access.
The electronic access control can be set up with different access levels. Thanks to this, you can have personnel who can enter certain parts of the building, but they cannot access other areas. The owner of the company or its management has freedom in deciding where to set up access points, and who can pass through them.
If you want to stay committed to innovation and follow the latest trends, you should consider using electronic strikes for access control. These were designed to make your life easier as they have a simple working mechanism, and they can adjust to any security system. Depending on the model you choose, certain endurance and break-in resistance are guaranteed.
Electronic Strikes – An Overview
Electronic or electric strikes are essentially metal plates. The security company you hire will install them on the frame of the door that you mark as an access point. After installing this plate, you can use it to unlock the door. It allows you to control who enters (or doesn't enter) electronically.
Although electric strikes have appeared on the market recently, you can pick from an extensive selection of options and characteristics. The crucial thing to consider is how you plan to use the strikes. The application will largely decide the specifications of the device.
You also have a wide variety of options when it comes to programming electronic strikes. For example, you can choose to allow entrance only during working hours. That way, you can make it possible for the employees to enter and exit, but also prevent entrance once the work hours end.
If you are wondering about the particular specifications of the electric strikes that you need, you shouldn't hesitate to ask professionals for advice. Any security system company, or manufacturer, is there to help you to select the most suitable strikes for your needs. It is, however, vital to explain your desired application thoroughly. That means you shouldn't hesitate to go into details. The more information your consultant has, the better the advice they can provide.
It is important to note that you won't secure the door with an electric strike. It doesn't act like a magnetic lock, and it has a different working process. An electric strike will ensure that you do not have to use a key. Instead, the door will be opened by using an electrical pulse. It is the simplest and the most efficient way of opening them without putting in any effort. However, you will need to equip the door with an actual door handle, or a lockset. That will ensure the door is secured, and the electronic strikes will then follow the requirements to open them.
Electric Strikes – How They Work
Now that we understand the basics of electronic strikes, it may be wise to get to know their working process. The name is quite self-explanatory, and if you thought they use electricity to work, you've guessed right.
This locking system uses current to hold or release the latch on the door. When the system receives a command that the ID card or another proof of access is valid, it releases the latch, and the person is allowed to enter. Until that happens, an electric current is used to hold the latch in place, which keeps the door locked and safe from unwanted access.
We already mentioned that you have a range of electric strikes to choose from, and it is vital to consider your application to make the right selection. For example, you can combine a hollow metal door and frame with cylindrical or mortise lock, or a rim exit device. Aluminum storefront doors often use the rim exit device, as well as the mortise lock. Ultimately, it comes down to your choice, but if you are not an expert on the topic, improving your knowledge or consulting the company you hire can be vital.
How to Open a Door Secured with Electric Strikes
Let's take a look at the most frequent ways used to open the door when they use electronic strikes:
• Swipe an electronic card placed in front of the door, or at any other desired location.
• Press the panic button when you are inside the building.
Electric strikes ensure an extremely high level of safety for businesses and other valuable or otherwise important properties. The current keeps the lock safe until someone activates one of the ways to release the lock.
It is vital to note that you shouldn't be afraid of the power outage. The doors will remain secure when the power goes out. When it comes to opening and operating them, you can still use the panic button.
Why Do You Need Electric Strikes?
Whether you are in Seattle, Washington, or any other location, there are numerous different ways how to use electric strikes. The primary reason why you would secure a certain room, area, or building is that you have valuable possessions inside. That includes a wide array of items, such as:
• Machines and tools used to manufacture various products
• Lab equipment used to conduct experiments
• Computers, laptops, and other office equipment
• Confidential or otherwise important documents that you need to protect from getting stolen
• Money, gold, or other valuable items
We have only named a few examples, but the key takeaway is this – as long as you believe the room or building should be secured, you should go ahead and secure it. Having a security system is the best way of protecting valuable assets, which is the reason why we often see access control these days.
Commercial facilities are the ones that use electric strikes most frequently. Electric key cards are a great way of controlling when the employees come to work, and when they leave the premises. It is how you can also monitor their presence, which is incredibly convenient for managers and business owners.
However, there is no reason why you shouldn't use them in residential buildings. It is the perfect way of protecting tenants from theft and other potential issues that unauthorized access may bring. Those who live there can use a simple key card to unlock the door and regulate entrance and exit.
In some cases, electric strikes can be helpful to keep the persons within a certain area. Although you should make sure that you follow all the laws and regulations, security systems can be helpful in assisted living facilities or nursing homes. That way, you can easily prevent a person who lives in the facility from leaving the premises without even realizing it.
What Are the Advantages of Electric Strikes?
The primary benefit of electric strikes is that they provide the highest level of protection out there. They are incredibly versatile and work great with different types of locksets. Additionally, they require solid and thick doors, which only boosts the protection further.
Electronic strikes are also easy to use. Everyone who wants to gain access should only swipe their card, and they can enter the restricted area. If it is necessary, you can also add an alarm system to ensure that the door is locked securely.
Finally, a wide range of applications makes electric strikes convenient to use in both commercial and residential facilities. They can restrict access to a single room, an entire floor, or a whole building if that is necessary.
Are There any Downsides to Using Electric Strikes?
The electric strike for access control works flawlessly, and the system doesn't have any disadvantages itself. One of the things to consider is that you use key cards to gain entrance, which is why it is vital always to carry one. Additionally, you should keep it in a safe place to avoid the risk of being stolen, and you shouldn't lose it.
If you lose it, you should inform the security company immediately so that the door can be reprogrammed and the cards replaced.
Why You Should Choose a Reliable Manufacturer?
Finding a reputable brand and a reliable product is essential for any product that you buy, but it particularly matters for access control. You want to find a company that you can trust, and electronic strikes that can last for a long time and provide consistent performance.
It is vital to acquire high-quality parts and hire a premium security company to set everything up properly. That way, you can rest assured that everything will work like a charm, and you can trust your access control system to secure your residential or commercial space.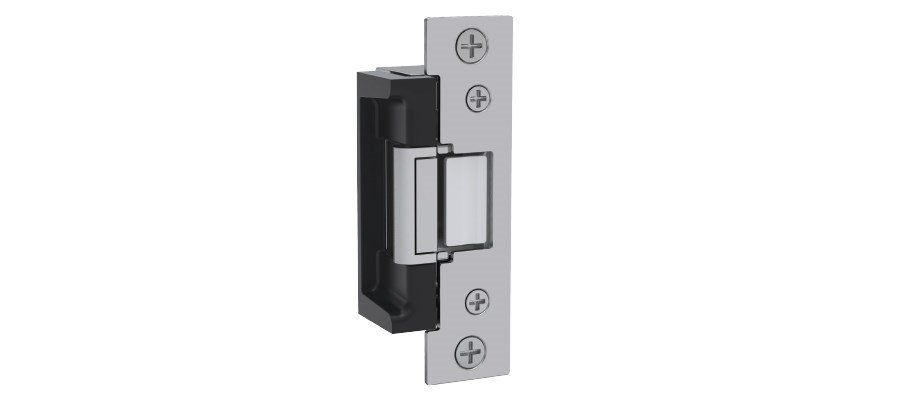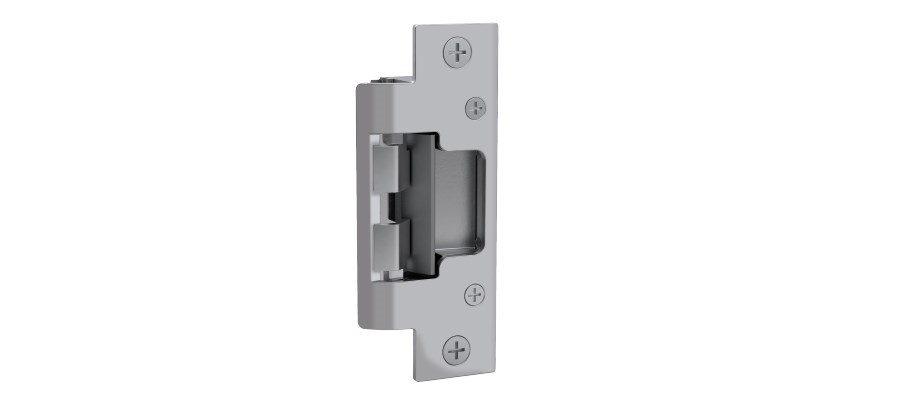 A fixed strike presents a surface with a "ramp" to the locking latch allowing the door to operate just like a fixed strike would when you close the door. The difference is that an Electric Strike's "ramp" can, when activated, turn out of the way when the lock on the door is in the locked position and the door is then opened to allow a person, with proper access, to open the door without having to use a physical key. Depending upon the Electric Strike's configuration, once the door is opened past the keeper, the keeper returns to its normal operating position and re-locks when electricity is removed or introduced..
Residential
Electric strikes are great for multi-family homes such as condos or apartments. It can enhance your security and keep unwanted guests out of your building!
Commercial
Keep your office or storage area secure with an electric strike combined with a commercial grade lock. Know your property is secure with the right configuration! 
Industrial
Use an electric strike with push bar or keypad lock to secure your industrial building. It will help limit the flow of people in and out of your protected areas!